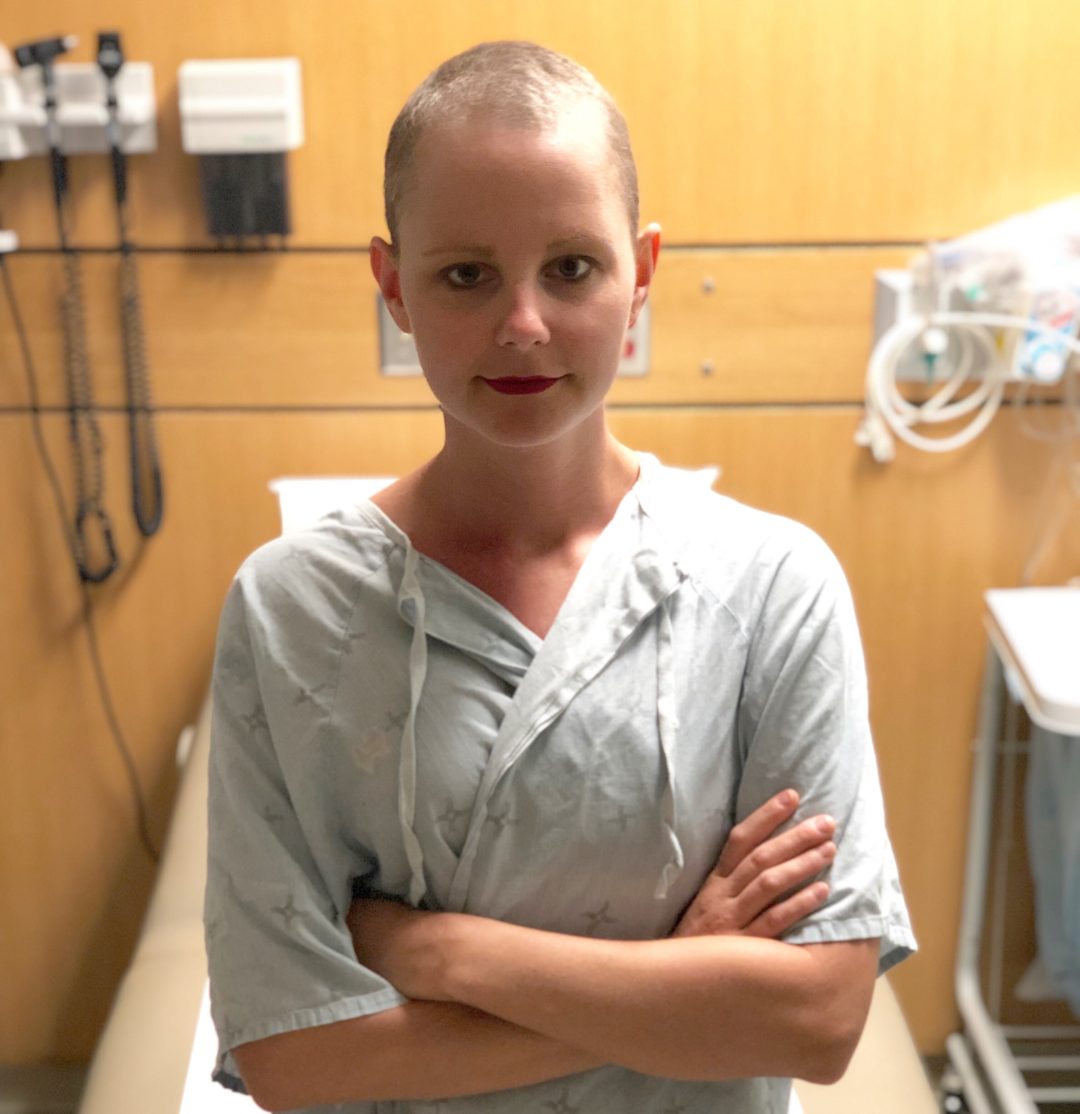 04 Sep

Radiation Nation PT 3

The peak of the effects didn't hit until after my last radiation treatment. It was weird, because on the one hand, I was very happy that it was over – but it was actually most definitely not over at all.

My skin was brutal. It felt like it was melting off me, and the tissue under it was getting extremely tight and ached. My temporary implant was popping out more then ever and it started to look even weirder then it did before!

My skin began to 'open', looked incredibly raw, and was extremely painful. Every movement I made hurt, sleeping on it was impossible and bathing became a whole production. It hurt when I sweat – which was nice because you know, SUMMER. It also hurt when my clothing brushed against it and I made every effort I could not to let my arm hang down casually because it was so uncomfortable.

Uncomfortable is putting it nicely.

It seems crazy, but I understand now why some people think radiation is worse than chemo. For two weeks I felt it, and for other people it is even worse – especially depending on the part of their body that is being radiated. I know people who missed more work with radiation then chemo, and the truth is I probably didn't need to take on bootcamp (even just once a week!) but I had no clue it would get as hard as it did.

But, guess what.

My skin healed.

In fact, I still can't believe how well it healed. It was crazy to see my skin go right back to normal, as if nothing happened. Howwwwwwwwwww.

I have heard all kinds of horror stories about how it'll never be the same again, or how years later you can still feel it and see it. But not me. Like not one bit.  Okay, maybe just a little bit. BUT I feel incredibly lucky that my skin regenerated so well, and that it's something I don't have to see on a daily basis.

My temporary implant was incredibly tight, and had shifted upwards on my body… but that would be taken care of soon too -> that's a story for a different blog post!

Moving forward, my beauty regimen has been taken up a notch. Who am I kidding, it's been taken up about 100 notches! I never did much for my skin up until this point, as much as I'd hate to admit that. I didn't take it seriously. From now on I'll be all about the moisturizer… all over… all day… all the time…

Now please excuse me, I need to go moisturize.