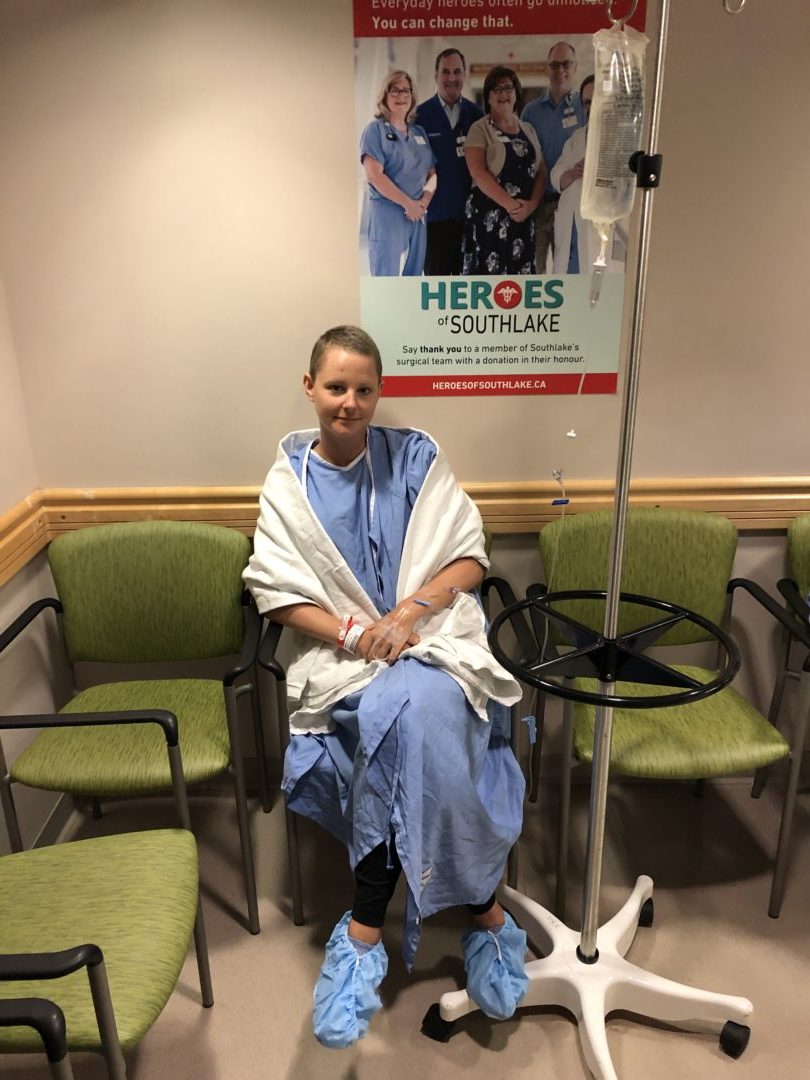 30 Sep

To operate or not to operate (Part 1 of 3)

The details behind my random last minute surgery a couple weeks ago are something I didn't share very openly with people. Those who were closest to me knew what was going on, but other then that I didn't share much.

This might seem like it's not a big deal to some people – who in their right mind shares everything with everyone?! Well, me. I have been sharing all sorts of details with anyone who wanted to know ever since this whole journey began!

I'm mostly referring to social media. I'm also referring to oversharing with friends, oversharing with clients and always being the go-to person if anyone else had questions or needed guidance if they were about to go through a similar experience.

It's one of my things, it's what I do.

This was something I couldn't share openly, for a couple of reasons. First, I didn't want to make a big deal out of something that would likely not end up being a big deal. Second, I was starting to get tired of narrating my whole life on social media for everyone to read. I appreciate all of the support that comes from this sharing, but if I was getting kind of tired of it, then that probably meant lots of other people were getting tired of it too. Or at least that was the story I was beginning to build up in my head.

I know – who cares what other people think. It is so easy to say that, BUT I do care. I feel like am not supposed to admit that, but I do. So every once in a while it takes a little extra work, a little extra courage and a little extra wine to get back to what I know deep down is helping, and that is sharing to help others.

So here is more sharing.

HEADACHES. Let's talk about being in my head about things – quite literally and figuratively. I started experiencing headaches before chemo was over, but along with all the other effects that come with it I brushed it off as part of the process, and knew it was temporary and would be over soon.

BLURRED VISION. I have glasses now. And it wasn't until my second last chemo treatment that I realized my vision was no longer sharp, in fact there were times where I straight up could not see properly. It was consistently inconsistent – sometimes it was perfectly fine, and other times it was sketchy when I was driving… Again, it must have been chemo, right? Sure.

TINGLING. I was dealing with pins and needles, or numbness in my arms, legs, hands and feet – but mostly on one side of my body. This wasn't as severe or noticeable, but it was there, and became more noticeable as time went on.

NAUSEA. I didn't feel very well yet, but maybe it was the radiation… Oh wait, nope, it's not the radiation according to my oncologist… so what is it? Why? It made no sense, except OBVIOUSLY it was the chemo still… sure, again.

But chemo had been over for a while now, and the symptoms weren't going away. I finally remembered to mention it to my doctor and she immediately took it very seriously. In fact she was grilling me on my symptoms, which took me by surprise. She booked an MRI for my brain, and that was that.

But then I got a call explaining that they couldn't give me an MRI because the expander (temporary implant) in my chest had metal in it, which made it impossible. My doctor was very frustrated by this, and then kindly began to go over her thinking process with me since I was still a little in the dark about what was really going on.

"Typically, for some reason that we don't know yet, women with HER2 positive disease tend to experience metastasis to their brains – if it spreads." Or something like that, I can't trust my memory to the exact detail these days…

Oh.

Well fuck.

I see where this is going now. But I won't think it, because no.

Her worry level seemed relatively low, but her desire to miss nothing and be on the safe side was the reason why I always felt like I was in such good hands. Plus my typical 'don't worry until you need to worry' demeanour was kicking in, kind of like it did last year… you know, when they were testing a lump I found in my breast.

Yeah. You caught that too?

My innocence has been kind of ripped away from me on that one.

"When are you getting the expander out?" she asked. "Next year, in forever… like not anytime soon. Definitely not soon enough." I explained. So now what.

I was booked for a CT scan, a similar but less detailed diagnostic tool to see if there was anything to worry about – and it came up clear. This was obviously a relief, but my doctor didn't seem satisfied.

We decided I'd be on top of watching my symptoms, really focusing on the details of the headaches (which were every day, all day….) to determine if they were getting better. If they got better then it wasn't cancer.

Oops, I slipped there and typed it out loud. Moving on.